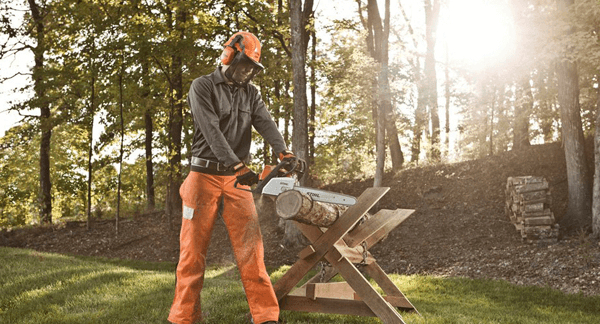 In 1926 STIHL made its first chain saw. As the company grew, we continued to develop other outdoor power equipment to meet emerging needs. In the process, we put the same quality and excellence that we used to manufacture our chain saws into all STIHL products. Today our chain saws are the number one selling brand worldwide.
STIHL is the trusted name for professionals and homeowners who demand power, dependability and longevity from their outdoor power equipment. For over 80 years, STIHL has led the industry through invention and innovation, developing technology that delivers performance, comfort and higher fuel efficiency. From our legendary chain saw to our lines of trimmers, blowers and more, each and every piece of equipment is built with unwavering standards that have made STIHL the premium name in outdoor power equipment. Because of this dedication to quality and reliability, it is no surprise that STIHL is the #1 selling brand of gasoline-powered handheld outdoor power equipment in America!
www.stihlusa.com
Our experienced sales team is here to help you. Contact Sales Now!