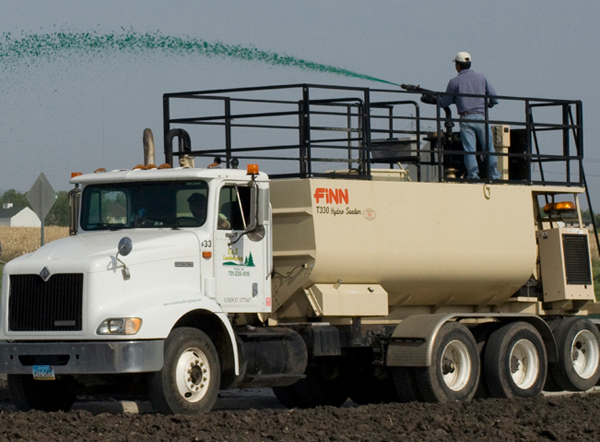 Need Hydroseeding Equipment? We are the California Dealer for Finn hydroseeders, bark blowers, straw blowers, mulch blowers, located in Southern California with multiple locations in Riverside and San Diego counties.
Today, FINN Corporation has a worldwide presence with more than 100 North American dealer and service locations, plus others in Australia, South America, Africa and Europe. Even as our network continues to expand, we won't forget our humble beginnings and our Midwestern roots.
Based near Cincinnati, Ohio, FINN made a name for itself when the doors to a small shop were opened by Charles Finn in 1935. His revolutionary invention of a machine that was designed to chop and apply straw for mulching bare soil paved the way for a model of high quality, labor-saving equipment for decades to follow.
Following the Straw Blower, Finn invented the first HydroSeeder® in 1953 to efficiently shoot seed and fertilizers over broad areas. This was more than a product innovation – it was the seed that grew an entirely new industry of turf and erosion control contractors. The Bark Blower became part of the FINN lexicon more than 20 years ago with five small to mid-size models now rounding out the product line.
Contractors look to FINN for equipment of superior performance and quality. Contractors trust FINN because of our experience, our commitment to being their project solution, and our comprehensive product support. We pride ourselves on manufacturing HydroSeeders®, Bark Blowers, and Straw Blowers that give contractors the ability to work more profitably by completing more jobs at less cost.
www.finncorp.com
Our experienced sales team is here to help you. Contact Sales Now!